Is Your Home Making You Sick?
Did a home inspection turn up a "mold-like substance"?
Mold can cause symptoms like: headaches, allergies, nosebleeds and asthma. If you have unexplained illnesses and allergies and your home has had moisture problems in the past (roof leaks, plumbing leaks, excess humidity, wet carpeting), you could have a mold problem.
 A Healthy Home Mold Inspection includes a comprehensive mold inspection, air quality testing analyzed by an independent laboratory, and a written report with an action plan and cleaning tips.
 In many cases, you can handle minor mold problems yourself with proper guidance and products. If you do want professional remediation, we can help you find a reputable firm with reasonable rates. Call today to schedule your appointment. We also do real estate mold inspections.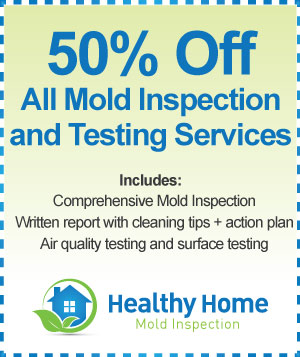 Healthy Home Mold Inspection Google+ Page
We serve the following cities and surrounding areas: