Mold Inspection Arlington Heights IL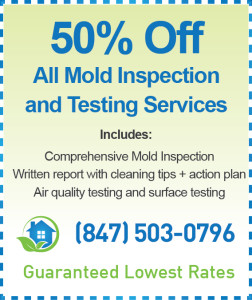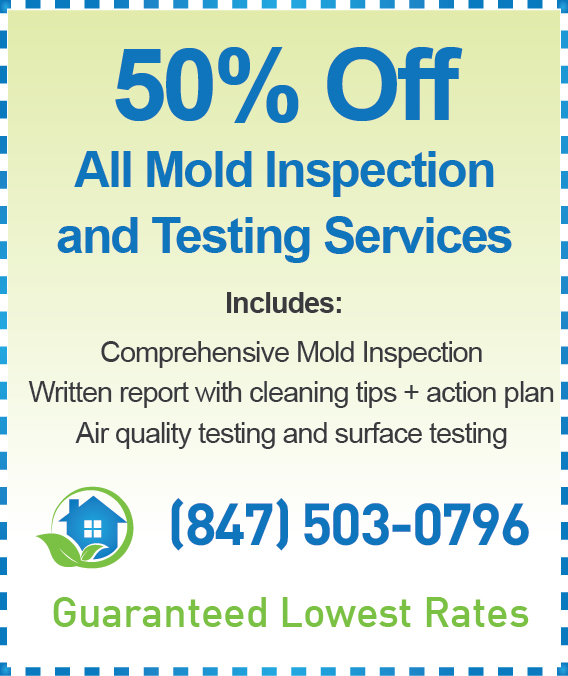 Are you concerned you may have mold in your Arlington Heights office, home, or other building? If you are concerned about the existence of mold, or if a home inspector or other service provider has actually located mold in your home or office, you may want to schedule an inspection with Healthy Home Mold Inspection Arlington Heights. Below is a brief description of exactly what we do during a mold inspection:
Visual Mold Inspection Procedure
The first step in locating a potential mold or mildew problem is the visual inspection. During this step, we will be looking at three issues: evidence of a moisture leak or previous leak, obvious mold growth, and areas with a potential for mold and mildew infestation. A visual assessment will cover the interior living space, crawlspace or basement and also the attic area. The outside of the building will also be checked out for evidence of water damage or ecological or architectural issues that could result in moisture intrusion inside the building.
Mold INspection: Surface Sampling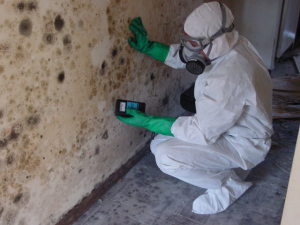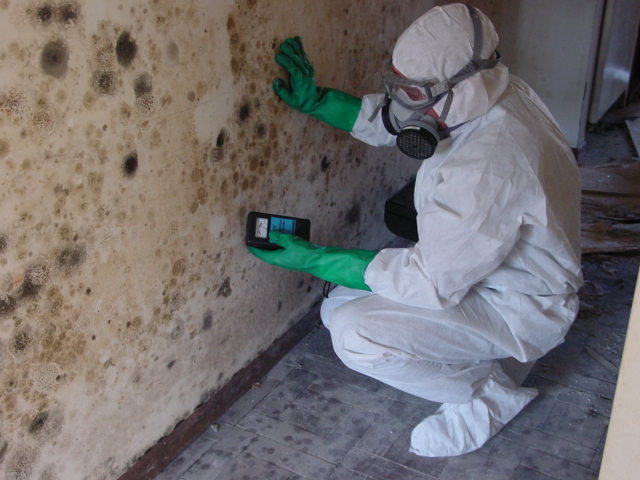 Surface area sampling is used to determine if a suspicious substance is mold, rather than soot or dirt.
This technique is also useful in finding out if previous staining is in fact mold. For this sampling method a clear tape or swab sample will gather suspicious substances that could be mold. Product accumulated on the tape or swab will be evaluated by an independent Arlington Heights laboratory.
Arlington Heights Mold Inspection: Air Quality Sampling
Air sampling is one of the most effective approach for establishing whether mold spores exist in a specific area. Our guideline incorporates the Aero-Cell cassette. Air quality is examined by sampling 15 cubic liters of air per minute and  pulling the airborne fragments over a glass substrate. This procedure takes 1-5 minutes depending on various conditions in the home or office. This sample is then sent out to an independent lab where the spores are determined and counted. An exterior "control" example is additionally required to identify a baseline "typical" mold count to establish the volume of molds in the natural surroundings as well as compare to the interior sample.
Understanding your Laboratory Mold Inspection Report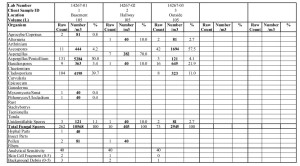 An independent lab will perform the mold testing for your samples and will send us the results, which we will immediately pass on to you for review.  The information we present to you from the mold test will consist of such factors as variety of mold and mildew, the amount of mold and mildew spores present, comparison of mold and mildew found to "normal" ambient levels of mold found in Arlington Heights IL as compared to what was found in the evaluation, etc. We do much more beyond tell you the bad news "you have mold." We will establish is if there are levels greater than your natural environment and we will also assist you determine what is creating the underlying moisture issue in the home that is allowing the mold to grow.
Mold Remediation | Mold Removal Arlington Heights IL
Once we make you aware of the outcome of the mold test, you will be the one to choose exactly what to do concerning any mold or mildew issue. We can recommend a variety of different steps you could take, from a basic cleaning of the mold infested location with a detergent or anti-microbial solution for minor mold removal, to more elaborate mold remediation procedures for serious mold infestations, especially when porous building materials are infected with mold.
Arlington Heights Mold Inspection
2340 S Arlington Heights Rd
Arlington Heights IL 60005
(847) 469-3538
Mold Inspection Arlington Heights Home Page